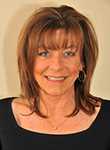 Barb Manus-Averill, Realtor Associate
616-560-2743

Barbara Manus was born and raised in Ada, Michigan, a suburb of Grand Rapids. Before beginning her real estate career, she graduated from Forest Hills Central High School in Ada, Michigan, attended Hope College in Holland, Michigan and Western Michigan University in Kalamazoo, Michigan.
Barbara's family has been in the real estate industry since she was 6 years old! Barbara is the youngest of 5 children, each of whom has played a key role in the continuing success of the company. Barbara's mother, Betty Manus, became a true superstar of the industry, and while Barbara was growing up she was able to learning from her mother each and every day.
Barbara became licensed in 1991 and has been a full time residential agent for the entire West Michigan area. Having served the community for almost 26 years, Barbara has successfully created a wonderful client base, finding many remarkable people their "dream home." Barbara is an active member of the Grand Rapids, Michigan and National Associations of Realtors, the Ada Business Association and the Cascade Township Board of Appeals.